Below are some of the reviews and feedback we have been getting from customers that have tried and are actively using the Novashare plugin.

Andy Feliciotti
Owner and developer, SmartWP
If you care about performance and social sharing, Novashare is your best option. I love the ability to easily add sharing buttons to my posts, especially the Pinterest pin buttons. Additionally, the ability to pull in share numbers has been helpful in adding social proof to my posts. All without impacting page load speeds, unlike other social sharing plugins I've used in the past. – smartwp.com
Review from Scott Hartley – SERT Media
I don't commonly pick up and purchase a premium plugin as quickly as I did Novashare. This plugin is not only lightweight, it also offers a rich feature set for about 1/4 the weight of Social Warfare. While it's not a large difference, if you were still using ShareThis or AddThis, or AddToAny, this plugin will be faster. I am currently swapping all of my sites over to it and some of my maintenance clients who could stand to see some additional improvement.
I really like Novashare for its ease of use to set up, as well as the optimized code that doesn't slow down your site.
If you're looking for a no bloat social media sharing plugin for WordPress, relax, you've just found it. Thoroughly impressed and blazingly quick.
I tried ALL the popular social-sharing plugins recommended by influential bloggers. All of them slowed down my site (even the paid ones). Novashare is extremely lightweight and is optimized for speed. My site's load time decreased by 0.5 seconds from merely installing Novashare and uninstalling the SUMO plugin.

This is a speed test BEFORE installing Novashare – tools.pingdom.com: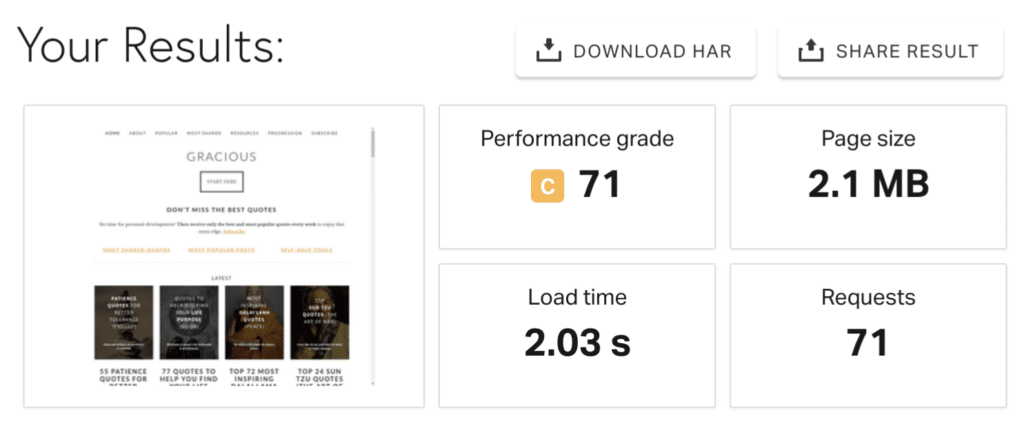 Page size was huge and there were a lot of requests. Now, this is the test AFTER installing Novashare (and uninstalling my previous social-sharing plugin). This is the best plugin – not just in terms of speed but also when it comes to usability and design.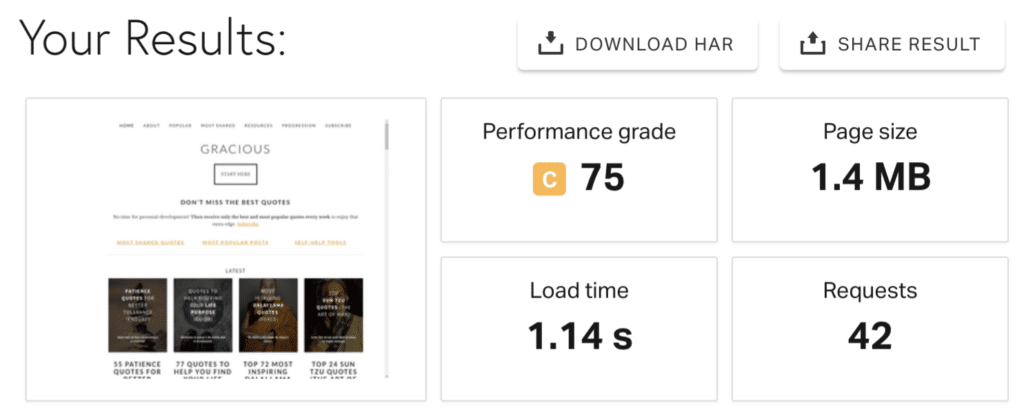 After moving from social plugin to social plugin, I found they either were too heavy and bogged down our site, or support became a problem and they were not willing to fix issues that I considered major. I cannot say enough great things about this plugin. I was recommended this plugin by a developer on Codeable and really could not be happier. Its lightweight is responsible for reducing our product page load times from ~3.5 seconds down to ~2.2 seconds without caching, the performance gain compared to other social plugins is simply incredible.


As for the support, Brian is the man. He responds quickly, covers every question you have, and shows a genuine interest in helping you, something other plugin developers could learn from.

All around A+! Easily worth the money, it's a no brainer, get this plugin!
Finally! A social sharing plugin that gives me everything I need. From being lightweight, exceptional icons and options, easy to set up, and the fact that I also get a Tweet-me option built into it. This means I can drop two plugins for one and my website now has a decent social sharing system that I plan to keep!
Novashare is blisteringly fast. Great UI and mammoth feature set for such a small footprint – amazing!