Novashare includes share buttons for the following networks and actions:
Twitter
Facebook
LinkedIn
Pinterest
Buffer
Reddit
Hacker News
Pocket
Email
Print
SMS (mobile)
Copy
Messenger (mobile)
LINE (mobile)
Whatsapp
Tumblr
VK
Xing
Flipboard
Telegram
Mix
Yummly
Subscribe
Share
Choose social networks
Follow the steps below on how to choose which social networks you want to display on your WordPress site.
Step 1
Click into the Novashare plugin settings.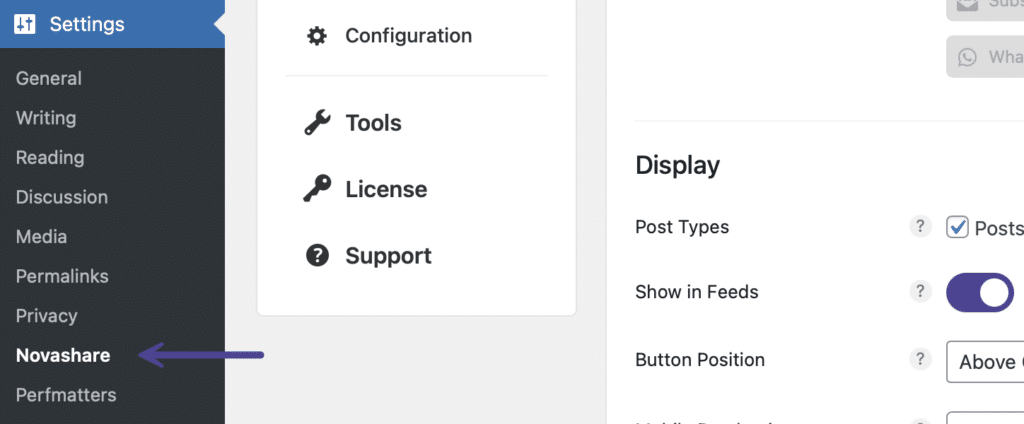 Step 2
Click on the submenu where you want to choose which social networks to display. This is configured separately for Inline Content share buttons and Floating Bar share buttons. In the example below, we are using "Inline Content."

Step 3
Under the "Social Networks" section, click on the social networks you want to use. Drag and drop them to change the order in which they display on your site (left to right).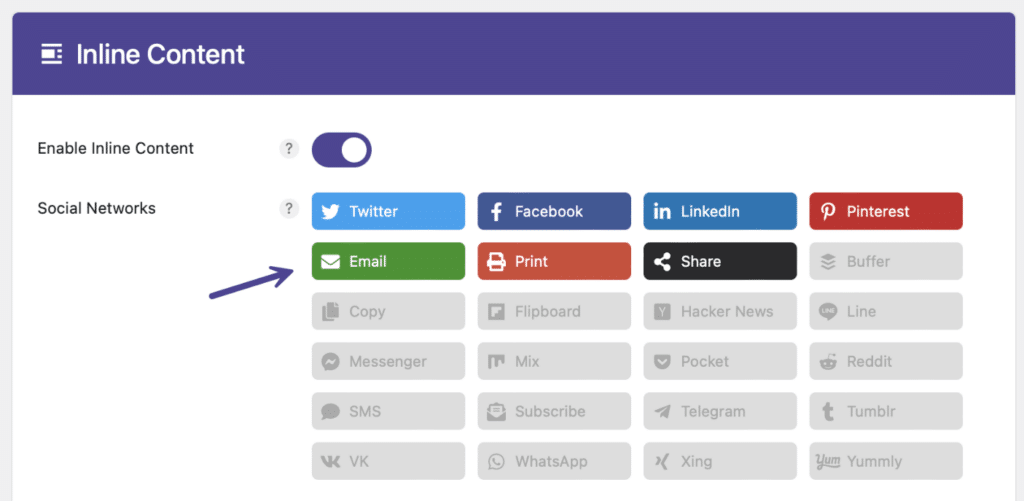 Step 4
Scroll down and click "Save Changes."
If your social share buttons aren't showing up on your site, make sure you have enabled them (Inline Content and Floating Bar), along with the post types.